Ice Dam Removal Serving Madison and Surrounding Areas – Rooftop Ice Melting
Ice dams are caused from snow that melts and moves. Once an ice dam has begun, it will only grow larger and larger. Ice dams can cause leaking and other damages to your roof. J & V Roofing is the number one choice for ice dam and snow removal services in Madison, WI. Don't take your roof for granted this winter. Let our expert team remove the snow and ice for you. We have the proper equipment to do so in a safe manner. Give us a call for a free consult or to schedule a snow removal service.
Ice Dam Removal
For Madison, WI snow and ice are just a normal part of winter, but for your roof, it is a different story. Your roof is one of the most important parts of your home or business, as it protects you from the elements. Your roof takes a pounding all year long. Ice dams are inevitable during the winter, but J & V Roofing has the proper equipment to remove the ice dam safely and save your roof from damages.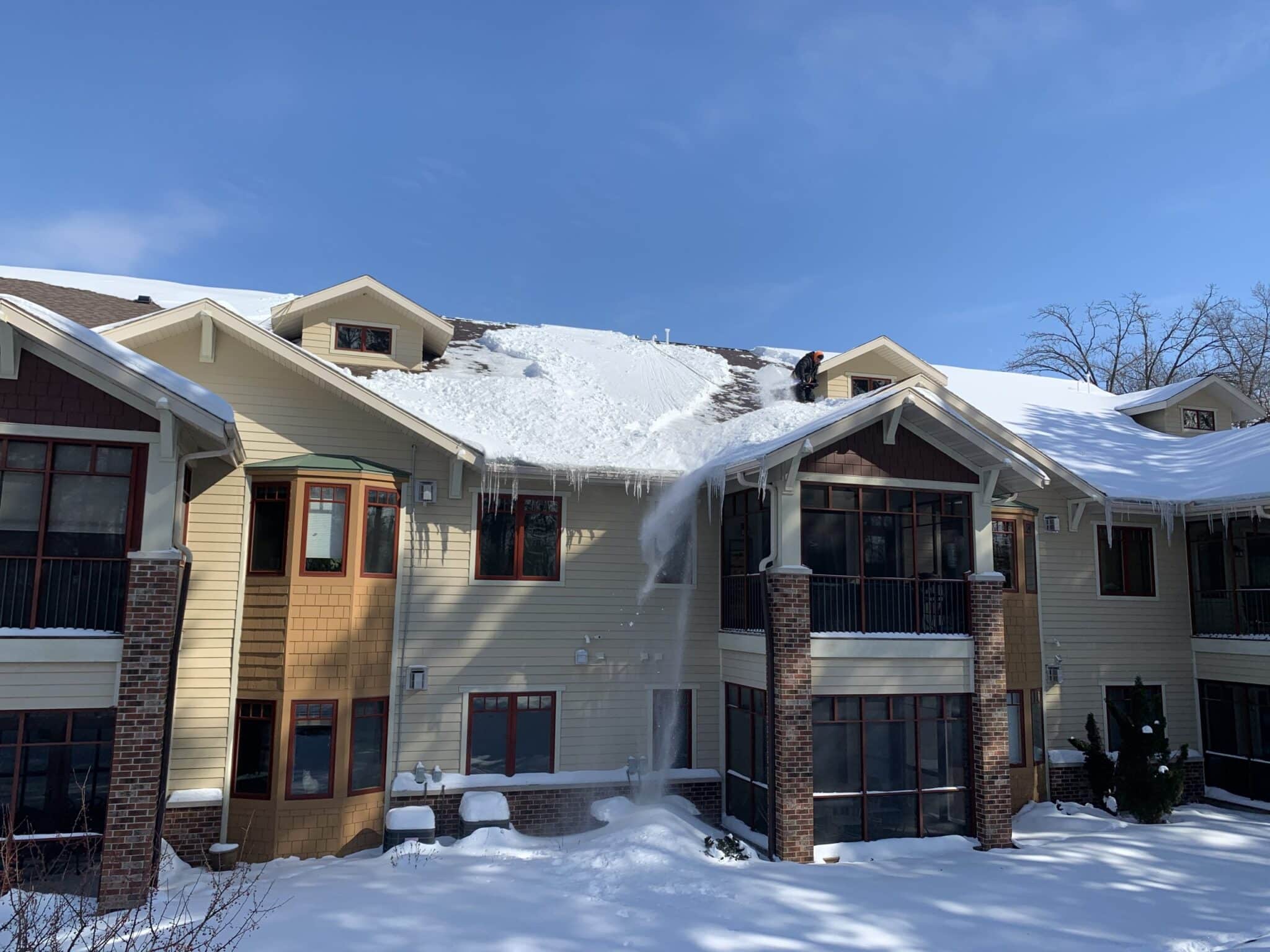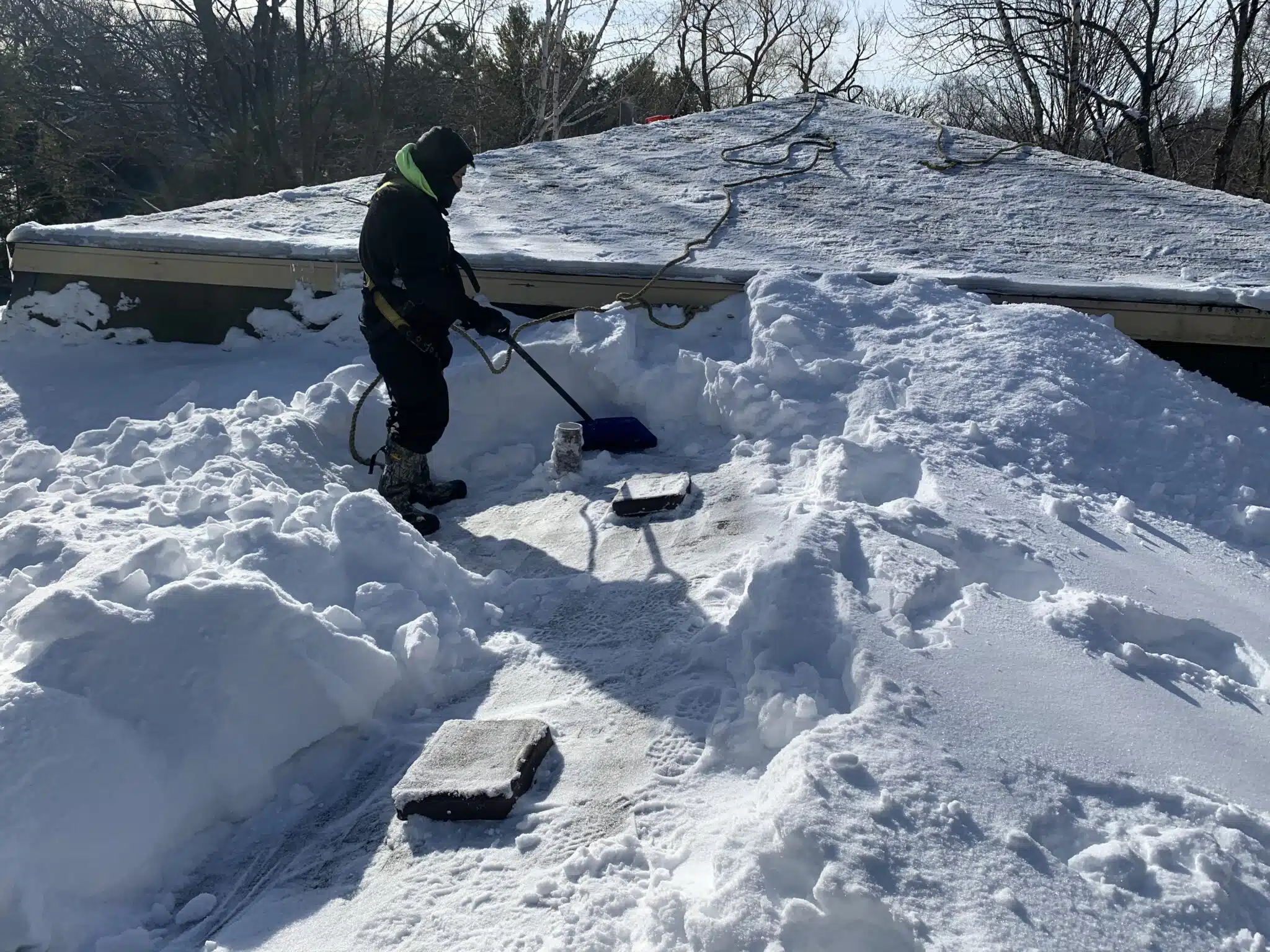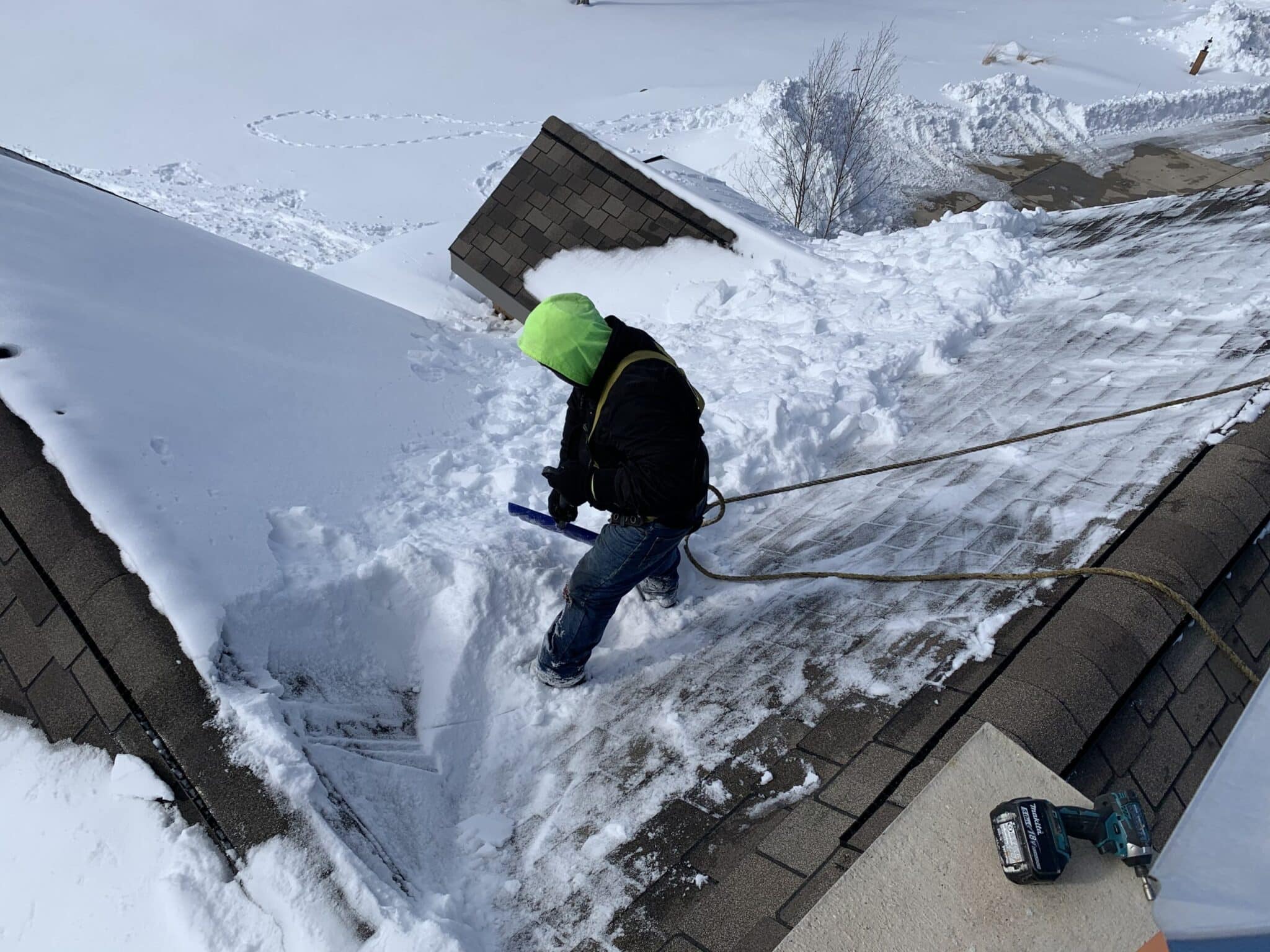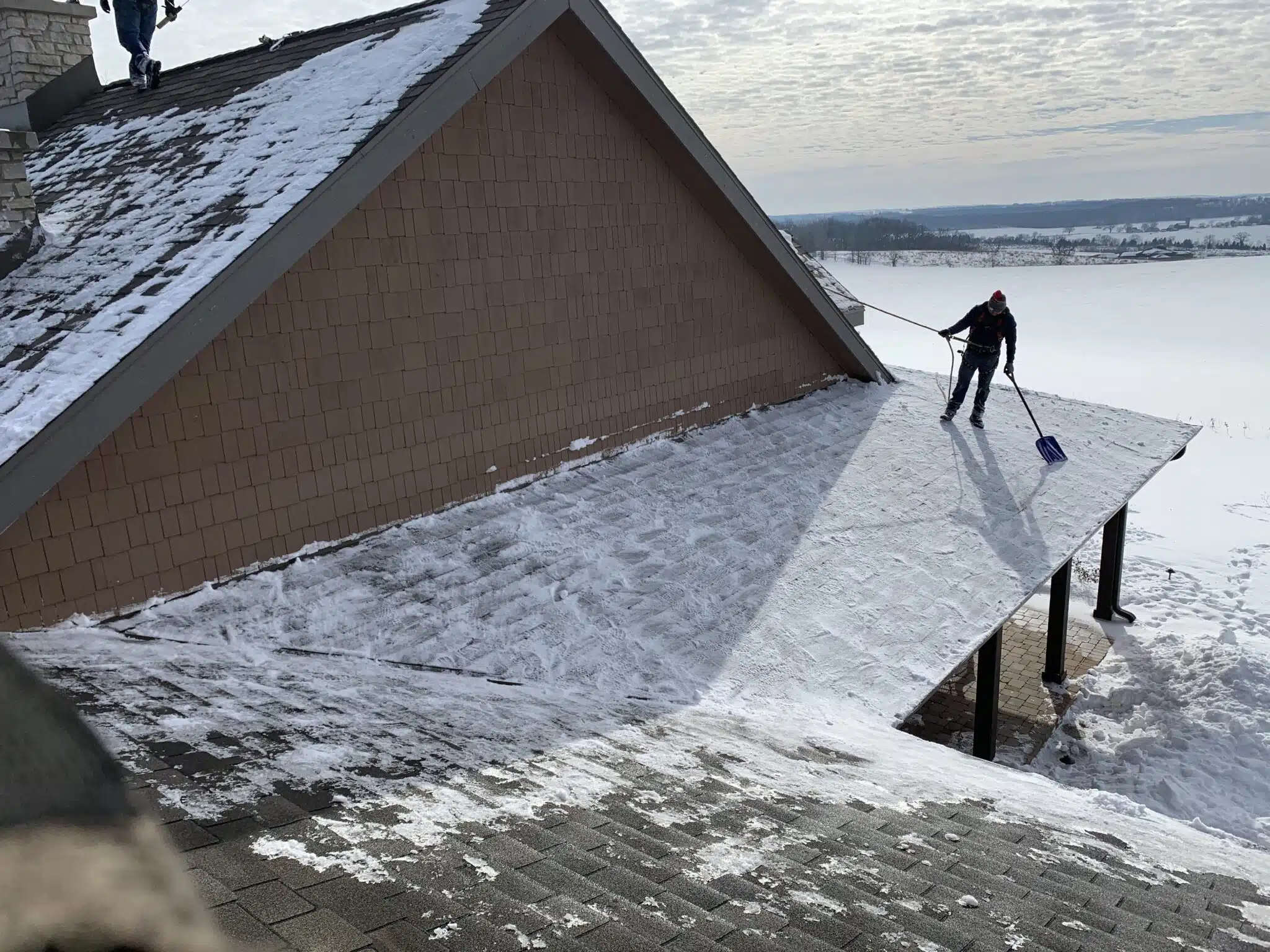 What Are
Ice Dams?
Ice dams are created when snow melts, moves, and re-freezes. Once this begins to happen, you can't stop it. The only way to stop an ice dam from growing is through removal. Ice dams carry a lot of weight and with nowhere left for water to go, it will enter your home. Leaks in your roof can damage your attic, your walls, and the structure of your roof. Ice dams have been known to weigh thousands of pounds, this alone is problematic for your roof. J & V Roofing provides our Madison, WI residents and businesses owners, complete ice dam and snow removal services. If you believe you have an ice dam, give us a call. We can help!
Residential &
Commercial
J & V Roofing isn't your normal roofing contractor. Our team offers a wide range of roofing services to Madison, WI and the surrounding areas. We provide ice dam and snow removal services to both residential and commercial businesses in the area, all at a reasonable price. No one wants to risk climbing up on their roof during the winter to hack away at ice. The professionals at J & V Roofing has the right equipment to remove ice dams and snow safely. While you are enjoying your coffee or hot chocolate in the warmth of your home, our team will keep your roof maintained and ready for the rest of winter! Give us a call for a free estimate.

J&V Roofing LLC is Madison's Premier Roofing Contractor
We can help with Roof Repairs, Tear-Offs, and New Roof Installations. Contact Us Today for a Free Estimate.