Madison Roofing Contractor – Roof Repairs – Gutters – Siding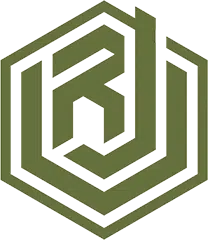 Welcome to J&V Roofing LLC
At J&V Roofing LLC, we are focused on providing roofing services with the highest levels of customer satisfaction and care – we will do everything we can to meet your expectations.
If you are currently looking for a contractor to replace or repair your roof, look no further. We can repair and install all different types of roofing, from asphalt to slate and from wood to metal. Our Expert Roofers have an excellent reputation throughout Madison for performing the highest quality of work around. If you are looking for an estimate we offer free no hassle estimates so call us today.
J&V Roofing LLC is a roofing company located in Madison, WI. We service residential and commercial properties and handle both repairs and installation as well as gutter and siding repairs and installation. If you are in the Madison area and looking for a Certified, Insured, and Bonded roofing company then J&V Roofing LLC is the company for you. We offer high quality service at a very reasonable price. Give us a call today for a free estimate or to schedule an appointment.
Roof Replacement and Repairs
Most repairs are easy fixes that may include the loss of shingles, other times it is more complicated and we may need to rebuild or completely replace your roof. If you have only lost a few shingles in a storm, J&V Roofing LLC will easily fix them. If a tree or other object has hit your home then you may need a complete roof replacement. Our talented roofers are able to do great work at great prices for both residential and commercial properties in the Madison, WI area.
Siding and Gutters
J&V Roofing LLC also installs and repairs siding and gutters. If you are looking for a new look or just need a repair we have your covered. We offer many options of siding and gutters and we will make your home or office look fresh and new again. J&V Roofing LLC will also clean your gutters and roof to ensure it is all working properly and that you don't need any repairs. We offer our services to the entire Madison, WI area and are just a phone call away.
Ice Dam Removal
If you are in need of ice dam removal in the Madison area, look no further than J&V Roofing LLC. An ice dam is a ridge of ice that forms at the edge of a roof and prevents melting snow (water) from draining off the roof. The water that backs up behind the dam can leak into a home and cause damage to walls, ceilings, insulation, and other areas. Our experts will take care of your ice dam, regardless of size. Ice dams can cause some major damage to your home. Not only can it damage the roof itself, but it will also lead to a devastating amount of water damage. Contact us before it becomes a hazard.

J&V Roofing LLC is Madison's Premier Roofing Contractor
We can help with Roof Repairs, Tear-Offs, and New Roof Installations. Contact Us Today for a Free Estimate.